TELESCOPIC LADDER FLEXISTEP
Adjustable Extend Ladder from 2.5ft to 12.5ft.
Telescopic ladder with two main features: Light and Flexible to be easy to transport and use.
Adjustable into various heights, the ladder adapts quickly to the multiple professionals working needs.
Engineered / Manufactured to meet or exceed rigid industrial standads.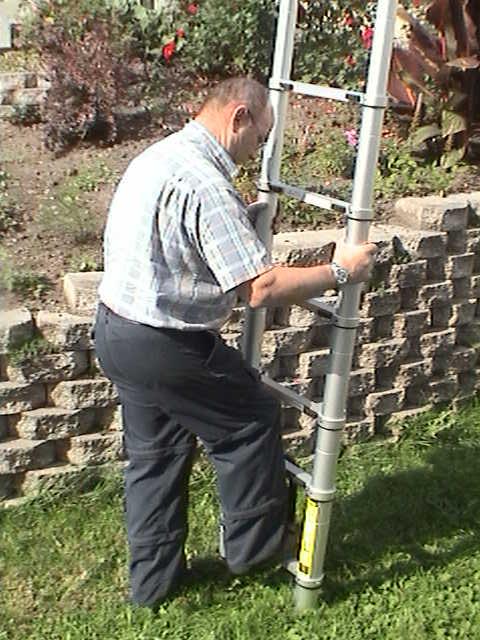 Stores Anywhere!!!
For easy of use and storage the telescopic ladder FLEXISTEP is a professionals choice.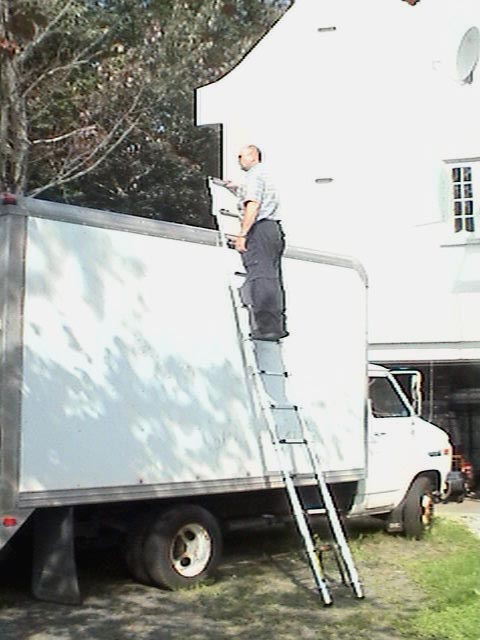 Heavy duty construction.

Ladder FLEXISTEP
from 2,5' to 12,5' (foots)
Weight: 23 lbs
EN131 (330 lbs - 150 kg )
Model:91551
Accessories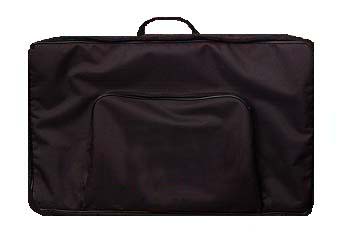 Model No. 99126
Flexistep Carrying Bag
* Specially designed to protect telescopig ladder .

Visit our Contact section to order